SD-WAN implementation at Vos Logistics in full swing

It was on the wish list of Vos Logistics for some time already: optimizing the accessibility of the locations to the data centre. Important factors taken into account were phasing out expensive MPLS lines, creating more bandwidth for users and setting up an automatic failover, so that connection problems of at least 2 hours in the event of a failure become a thing of the past. They are now in close collaboration with Elite Networks to realize a successful SD-WAN implementation.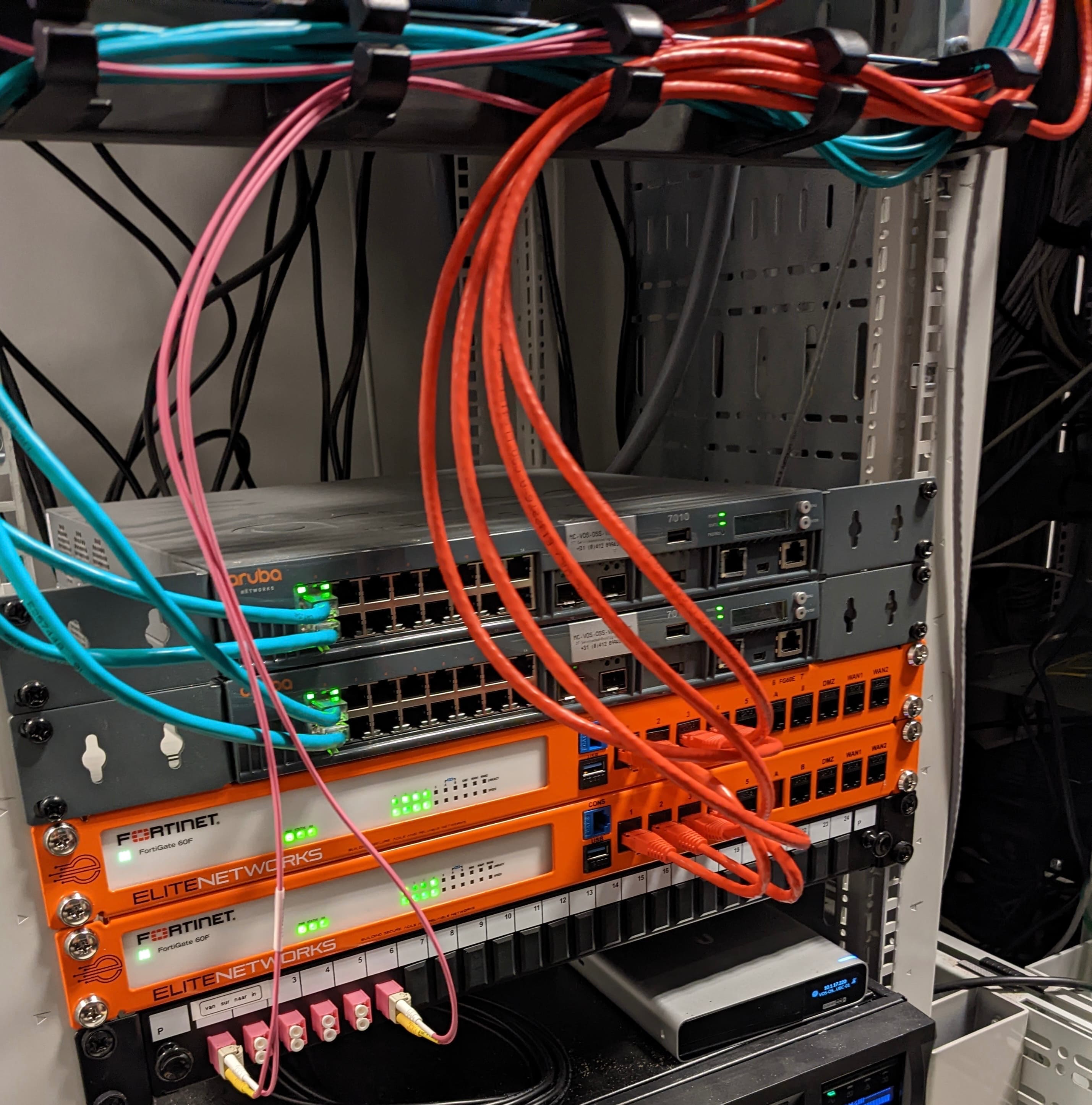 "No inflexible organization"
In their search for the right partner for this project, it became clear that the larger providers of SD-WAN implementation projects were not the right match for Vos. "It was often package A, B or C that we could choose from, with little room for adjustments," says Bob Mulders, Head of Corporate Infrastructure & Network at Vos Logistics. "Moreover, we had to go through many different layers in those organizations before we got hold of the right person."
Short lines of communication and personal attention
Vos eventually found the partner they needed in Elite Networks. "Because they are not the largest party, there is room for flexibility and the communication lines are short," tells Mulders. "We have one single point of contact who knows the ins and outs of our project. That works really well."
"Thanks to Elite Networks it was possible to start quickly and we immediately got in touch with the right engineers. We now have a fixed contact who knows all the ins and outs of the project. That works great and fast!"
Formulating an implementation plan was the start of the project, in which Vos Logistics made an extensive inventory of the requirements per location. Based on this, Elite Networks made the technical design, which has already been rolled out in approximately 10 sites. The full implementation is expected to be completed around the summer of 2023.
"A site up and running again within 30 minutes"
The most complex locations were migrated to the SD-WAN network first, so that Vos Logistics and Elite Networks can work towards the less complex sites. This way, the most technical challenges are overcome right at the beginning of the project and these experiences are taken into account in the following migrations. During the first migrations, Elite Networks has always been present on site to solve challenges quickly. They do not leave before it works.
An SD-WAN migration, including phasing out MPLS and installing a firewall cluster, can now be realized within 30 minutes. The site is often operational again within 15 minutes, with only a few short interruptions, which are hardly noticeable, during the testing of the various fail-over procedures. Because the migration is done in under 30 minutes, the team can often do it over lunch. That saves evening and weekend work.
Curious what we can do for you?
In addition to Vos Logistics, we advise and help our clients on a daily basis with the optimization or renewal of their network infrastructure. Our passionate team of experts is happy to help you find a solution to your challenge.