SD-WAN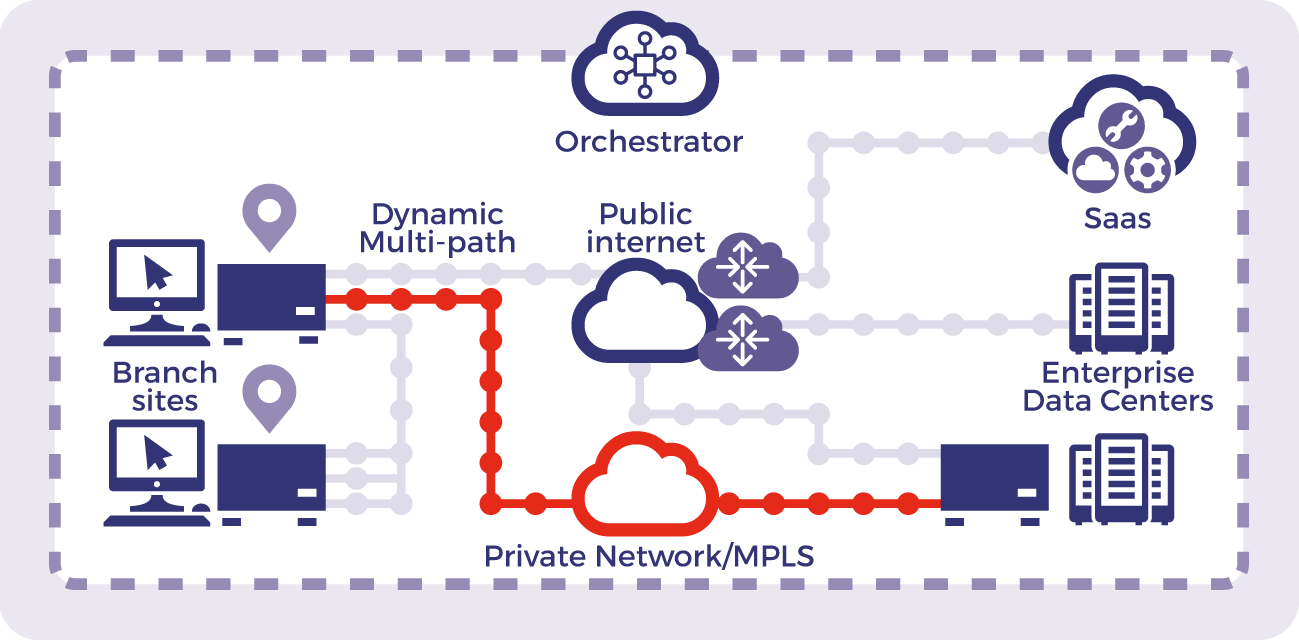 Is your WAN becoming unaffordable due to the continuous demand for more bandwidth, for example through unified communications and cloud services? Elite Networks has the solution for you: Software Defined WAN (SD-WAN). SD-WAN is a new, smarter and more efficient way to build, manage and optimise a wide area network (WAN). SD-WAN was created to eliminate the high costs of MPLS services, but with the same guarantees and with incredible flexibility. SD-WAN does this by including underlay connections (such as DSL, Fibre and 4G/5G) in the WAN and forming a virtual overlay over all these connections.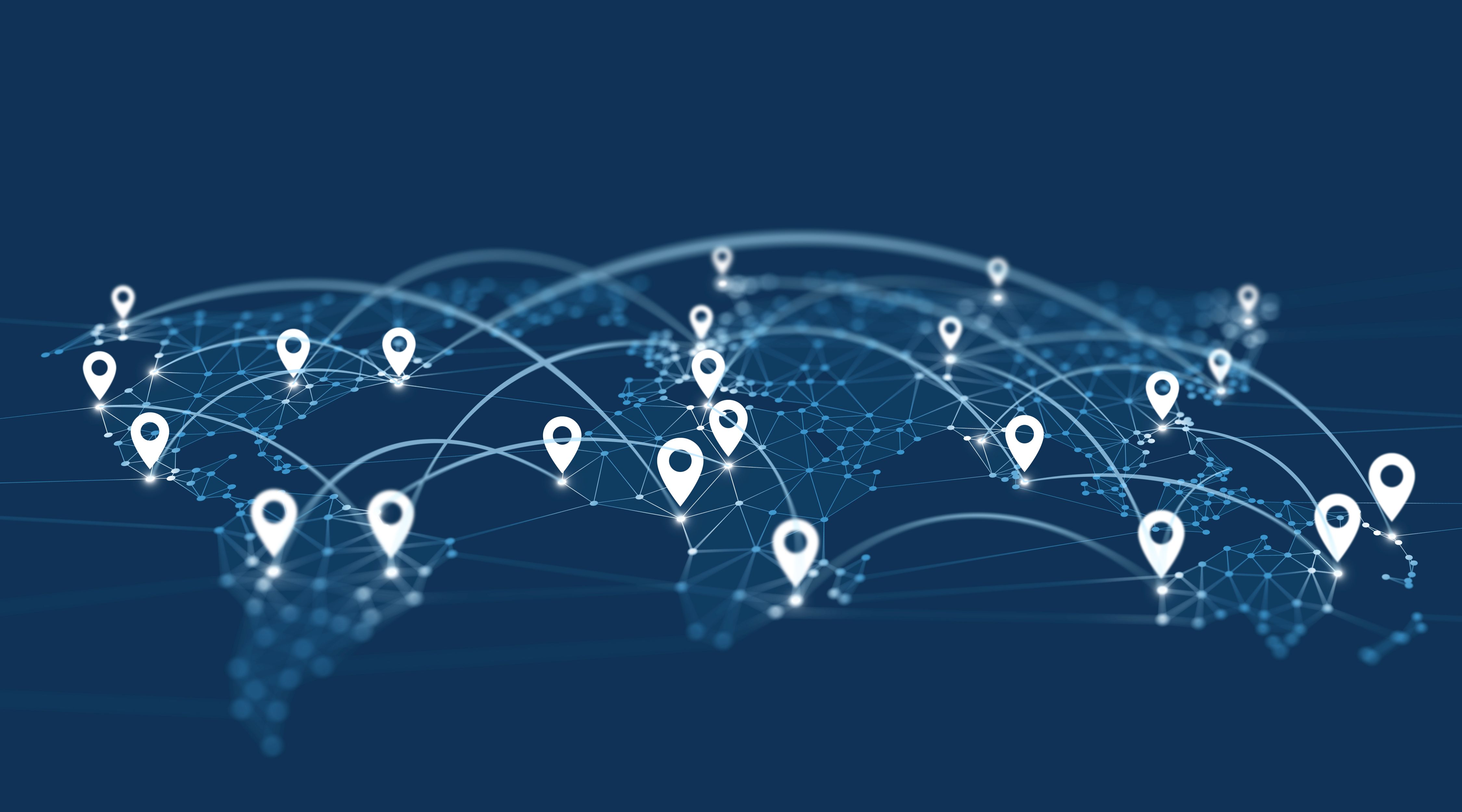 Due to the far-reaching transition to cloud services, increasing social media, video and unified communications, the application landscape has radically and permanently changed. Traditional network technologies cannot handle the massive growth in bandwidth and the shift in traffic patterns. Companies are currently using many hybrid WANs that combine MPLS with low-cost Internet VPNs and local Internet breakouts to meet their new network demands and offload the cloud cheaply. Hybrid WANs, however, add a lot of complexity, resulting in significant management and troubleshooting challenges.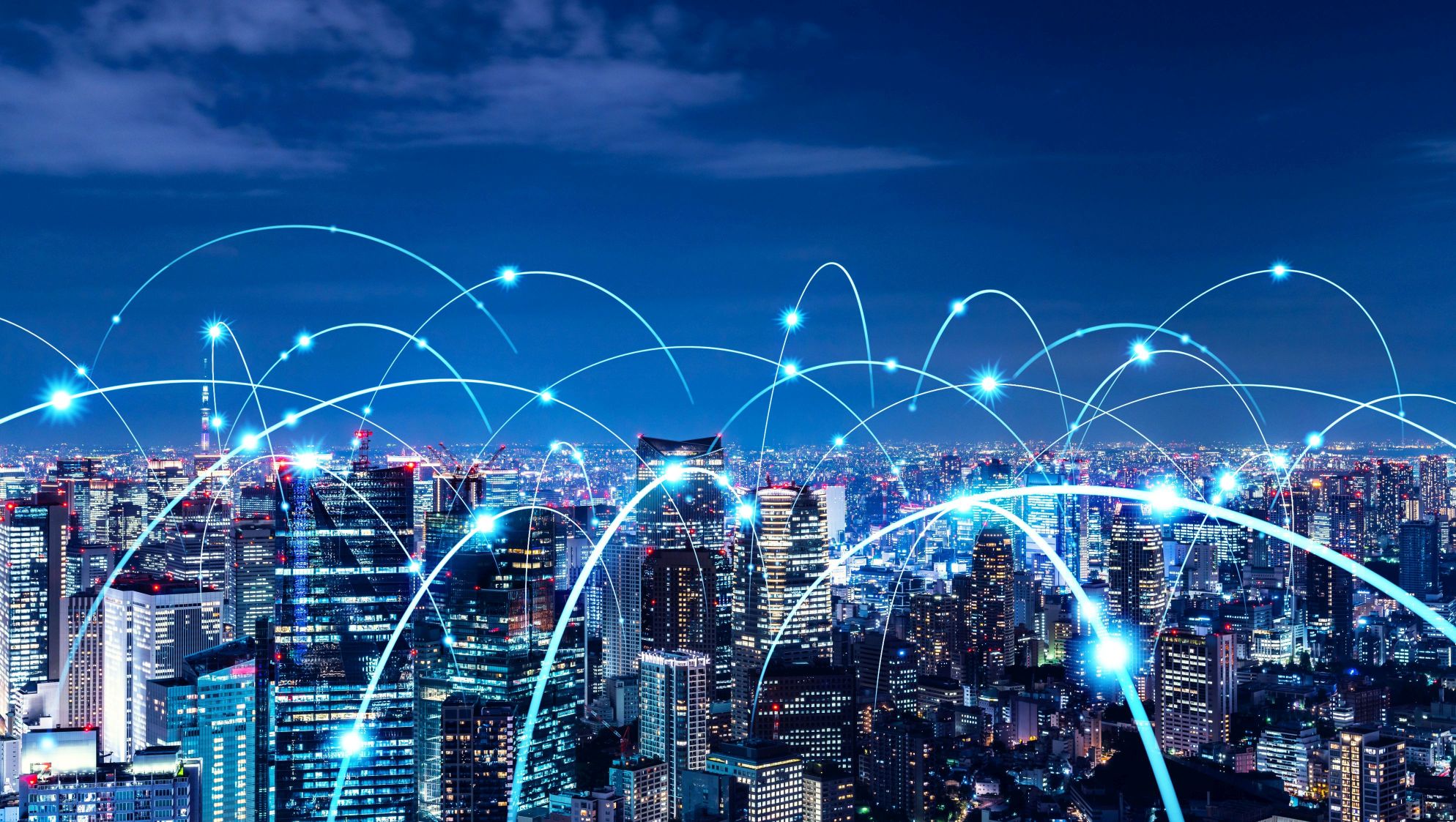 New-generation network technologies, such as SD-WAN, help organisations address their network challenges effectively. Derived from Software-Defined Networking (SDN) principles for data centre networks, SD-WAN enables enterprise-level cloud-ready WAN services independent of underlying transport technologies. Network functions such as routing, security, performance & optimisation and QoS are automatically applied and dynamically adjusted from a (Cloud) Orchestrator.

The significant benefits of SD-WAN:
As a new approach to network connectivity, SD-WAN delivers speed, flexibility, lower operational costs, improved security, and more efficient use of bandwidth. In addition, SD-WAN provides greater flexibility and speed when it comes to deploying a new location. For these reasons, our SD-WAN service is a valuable technology for businesses. Because it allows us to offer customers the highest performance for business-critical applications at up to 50% lower costs. Delivery times are also greatly reduced, without lowering the security level. Common benefits according to our customers:
| | |
| --- | --- |
| | The speed of delivery and agility through Zero Touch Provisioning and configuration automation compared to the well-known providers |
| | |
| --- | --- |
| | Integrated central management and performance monitoring |
| | |
| --- | --- |
| | Application-driven routing to choose the best connection most suitable for the application |
| | |
| --- | --- |
| | Reducing the total cost of the WAN |
| | |
| --- | --- |
| | The speed at which infrastructure changes can be implemented |
| | |
| --- | --- |
| | Connections can be purchased anywhere. Our SD-WAN solutions function independently of the underlay Service Providers |
| | |
| --- | --- |
| | High flexibility when new locations and applications need to be added |
| | |
| --- | --- |
| | Improving the overall security of the WAN and Internet access. |

YES, I am interested in Elite Networks SD-WAN as a Service and would like a faster and more secure WAN at a lower cost
Leave your details and we will contact you.